Honda Transmission Fluid Flush
Signs it May be Time for Transmission Service
Transmission Grinding or Strange Noises

Problems Shifting Gears

Slipping Gears

Surging of the Vehicle

Delay in Vehicle Movement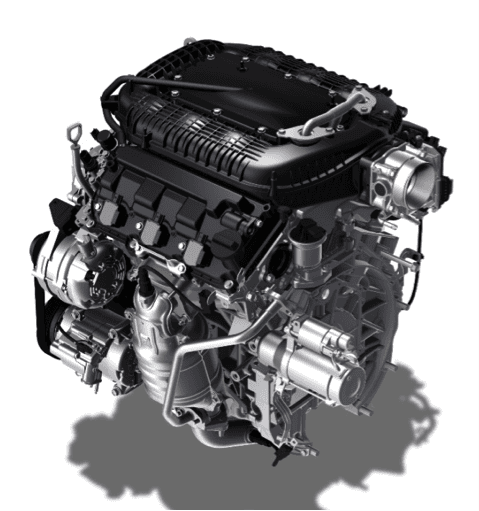 Honda Transmission Fluid Flush in San Antonio
For Honda drivers in the San Antonio area, Fiesta Honda is the Honda Authorized Service Center. Our Honda certified technicians are always kept up-to-date on the latest in Honda parts, standards, and information. No other aftermarket shop will know your vehicle inside and out the way we do. No one else will have access to the same high-quality OEM parts and fluids designed specifically for your Honda's make and model.
So if it's time to have your transmission fluid flushed, or to have your transmission repaired, Fiesta Honda is the place to go!
Unsure whether or not it's time to have your transmission serviced?
It is typically recommended to have your transmission serviced every 50,000 – 100,000 miles, depending on the make and model of your vehicle. Check your owner's manual to see the specific recommended service schedule for your Honda.
Also, keep an eye out for these warning signs that you need your transmission fluid flushed.
5 Signs You Should Have Your Transmission Fluid Changed
Transmission Grinding or Strange Noises –

This can also signify that your fluid level is low. With the engine still running, check your transmission fluid level. If it is still adequate, this means you most likely need a transmission flush.

Problems Shifting Gears –

Transmission fluid that contains too much dirt or sludge will cause sluggish responses in the transmission. This can result in your vehicle changing gears too quickly or too late while driving. In a manual vehicle, you may find it very difficult to change gears at all.

Slipping Gears –

In order to stay in the appropriate gear, your transmission needs to develop enough pressure. A dirty transmission may cause lack of hydraulic power. When it is too dirty, contaminants interfere with the flow of transmission.

Surging of the Vehicle –

Because your vehicle's dirty transmission does not allow for adequate transmission fluid flow, your vehicle may tend to jump forward or fall backward for no good reason.

Delay in Vehicle Movement –

Your vehicle may stall for one or two seconds before moving after having been put in gear.
If it is time to have your transmission fluid flushed, Schedule an appointment Fiesta Honda today! Make an appointment online or give us a call at (210) 341-1270. We look forward to your visit!