Honda Fuel Injector Cleaning
Fuel Injector Cleaning for Peak Engine Performance
When it comes to your vehicle and its fuel, free flow is important. When you press the gas pedal, you need to control exactly how much fuel is set inside the engine. As fuel flows through your injectors, deposits will begin forming over time to reduce your fuel efficiency. This is why periodic fuel injector cleaning service will help you maintain peak engine performance.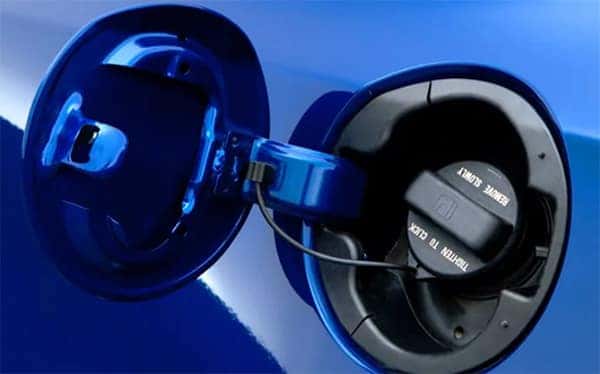 Honda Fuel Injector Cleaning in San Antonio
Clogged Fuel Injectors Strangle Your Engine of the Fuel it Needs
If you have been driving your Honda vehicle down the road and notice that the engine is not running right, it might be time to schedule your next Honda fuel injector cleaning service. Dirty fuel injectors could be strangling your engine of the fuel it needs to run properly. The expert certified technicians at Fiesta Honda of San Antonio have the tools, training, and specialized equipment to clean your dirty fuel injectors and get your engine back to factory specifications.
Select Expert Service
Expert certified Honda technicians know how to service your vehicle better than anyone else. Every Honda fuel injector cleaning service starts with an expert certified technician and a special cleaning agent specially designed to clean your fuel injectors. One of the greatest benefits of fuel injector cleaning service is that it gives a certified technician the opportunity to inspect your entire fuel system. Often times, the certified technician will find a minor problem before it can get out of hand.
Cheap fuel additives aren't that good at all for Cleaning Your Fuel Injectors
You might notice that you have a fuel injector clogged and might be considering a cheap fuel injector cleaner. We never recommend Dumping a cheap fuel injector cleaner into your gas tank because you probably won't get the results that you expect. The best way to know That your fuel injectors were cleaned Properly Is with a certified technician Ingenuine Honda Fuel injector Cleaning Agent. The cleaning agent that we use has been specifically designed to clean the fuel injectors in your exact vehicle.
Schedule a Honda Fuel Injector Cleaning Service
Every service at Fiesta Honda includes a complimentary multi-point inspection of your entire fuel system and all other major systems. If you have any of the warning signs that you need your fuel injectors cleaned, schedule an appointment today to have to have one of our certified technicians clean your dirty fuel injectors.