Honda A/C Performance Check
Most Common Signs of Air Conditioner Trouble
Water stains or puddles on the floor mat of your car

Bad smell when you turn your A/C on

Banging or rattling sounds when the A/C is blowing

Refrigerant leak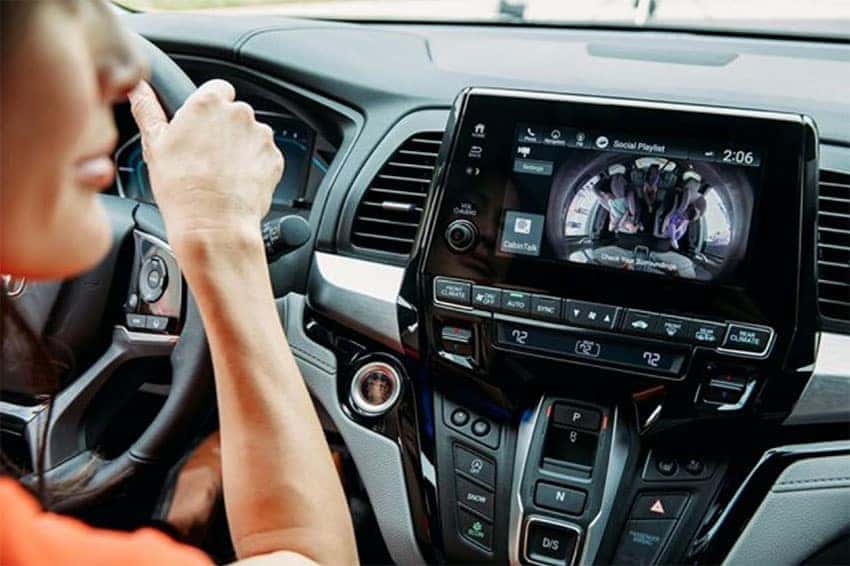 Honda A/C Performance Check in San Antonio
Here in San Antonio, it is not unlikely that the temperature will reach 100 degrees or hotter. As a Texan, you'll want to make sure your vehicle's A/C unit is working year round. And as a Honda owner in the Alamo City, you'll want to get your A/C services at Fiesta Honda, a locally owned San Antonio dealership service center!
Our Service Team is always kept up-to-date on the full Honda Lineup and the service requirements of each vehicle. We utilize the best Honda approved tools and diagnostic equipment with every service we provide. If something is wrong with your Honda's temperature control system, we'll be able to quickly assess the problem and efficiently provide the necessary repairs.
Unsure whether or not your A/C is in need of service?
If your A/C is displaying any of these concerning behaviors, you'll want to get a Honda A/C Performance Check. With this test, the Factory Certified Technicians at Fiesta Honda can determine whether or not something's amiss with your A/C, or something else is wrong with your vehicle.
If your A/C is malfunctioning, a Performance Check can indicate what is wrong, and our team can move forward with repairs.
It's important to note that different vehicle manufacturers specify different methods to conduct A/C system performance checks, so it's best to have this check performed by Honda Certified Technicians at your local dealership.
When working on your vehicle, we will use the very best in Genuine OEM Honda parts and fluids to restore your car, truck, or SUV to exact factory specifications. When you trust us with your service, you can trust we'll get the job done right.
If your A/C is acting up, book an appointment with Fiesta Honda at a time that works for you. Here, you'll find reliable A/C Performance Checks, fast & accurate diagnostics, exceptional service, & affordable prices.
Schedule service online or call (210) 341-1270 to speak with a staff member directly. We look forward to earning your business!